Close
Enquiry
Please call us on 020 3848 9434 or complete the form below and we will get in touch with you.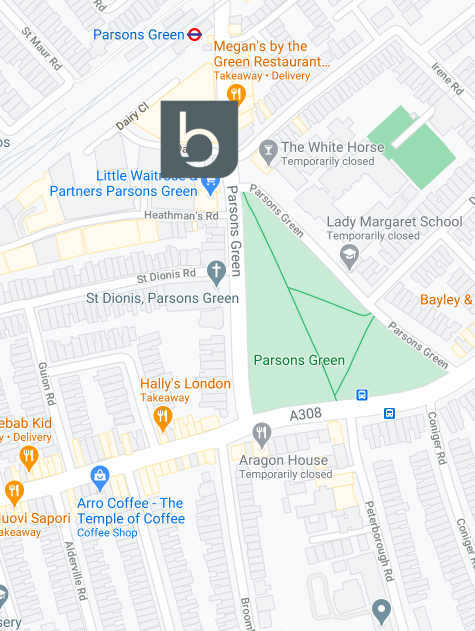 3rd Floor
Brigade House
8 Parsons Green
London
SW6 4TN
Could you be our next superstar Practice Manager?
Beyond Health is looking for an intelligent, conscientious and charismatic Practice Manager (PM) who will take the upmost pride in their contribution to our business.
Beyond Health is one of London's top musculoskeletal health clinics located in Fulham, London.
We are a team of approximately 20 clinical and administrative staff. We are committed to making lasting, positive changes to our client's lives and delivering exceptional quality at every cornerstone of the business. We know that to do this we must acquire an exceptional caliber of clinical and administrative staff.
The PM is responsible for the management of the Administrative Team and forms part of the Business Management Team. He/she will work alongside the Clinic Director and Managing Director to positively influence clinic performance.
ESSENTIAL SKILLS & PRIMARY FUNCTIONS.
Leadership

The PM is responsible for all tasks conducted by the Administrative Team. The PM should delegate tasks thoughtfully, utilize skillsets and build confidence so as to encourage motivation and ensure the capabilities and performance of the team.
The PM plays a key role in the clinic facilitating team cohesion, nurturing each employee's sense of place and maintaining a positive energy throughout the business.
Customer Service & Communication

As mentioned above, Beyond Health is committed to delivering exceptional quality at every cornerstone of the business. The PM must therefore value and excel at delivering first class customer service, leading by example at all times.
The PM must recognize the importance of the Administrative Team in the client pathway:

The PM must have excellent listening and communication skills to ensure that each and every client that walks through the doors of Beyond Health is cared for in an empathetic, diligent and conscientious manner.
The PM must understand the skills, backgrounds and personalities of the clinical staff so as to ensure that new clients are distributed to the best practitioner(s) for their need.

Beyond Health collaborates with some of London's most respected consultants and health professionals. The PM is responsible for ensuring that all external communication is conducted to an exceptional standard.
Organisation & Business Skills

The PM will support the Clinical Director in positively influencing clinic performance. In order to do this he/she must understand which reports or metrics he/she can best utilize to identify gaps and areas for improvement. Reporting aside, the PM will at all times have a solid grasp on how the individuals and various aspects/services within the business are performing.
The role of the PM is a varied and busy one. He/she must be able to assess tasks for urgency and importance, prioritise efficiently and demonstrate effective time management.
The PM must be a forward thinker i.e. he/she will be able to identify gaps or solutions in the clinic diary so as to meet the needs of the clients and maximize diary utilization.
Experience with a clinical software system (i.e. PPS) or other office management tool is desirable.
Attention To Detail

It is the role of the PM to ensure that the buildings and surroundings are kept to the very best standard at all times. We take great pride in our business and expect that the PM will do also.
ADDITIONAL RESPONSIBILITIES.
Reporting: primary PPS user (responsible for issue resolution, upgrades etc.), clinic performance (daily/weekly patient numbers, diary utilisation etc.) referrals (new patients, GP/consultant, personal), client pathway audit, customer satisfaction results, patient reported outcomes, DNAs, quarterly goals
Stock: ordering and control
Insurance Companies: primary contact, invoice generation/review/payments, annual contract updates
Finance: invoice processing and follow-up, cash and online banking
Clinic Maintenance: risk assessment, fire maintenance, flowers and plants
Events: organisation of CPD, internal/external workshops, staff events
Other: sponsorship/visas/home office queries, staff birthdays, maintenance of holiday spreadsheet
The ideal candidate will have prior experience in the health care industry however candidates with the right energy and values, that can demonstrate the above-mentioned essential skills from other industries will also be considered.
Could you be our next superstar Practice Manager? If you think you've got what it takes we'd love to hear from you so please send a cover letter and a copy of your current CV to Sue Donnelly (Clinic Director) at [email protected]
This position is a full-time office based role
Excellent remuneration, holiday and development package