PERSONAL TRAINING
Beyond Health is home to some of the most highly regarded Personal Trainers and strength and training coaches in the UK. Our personal training team led by the highly accomplished Matt Scott is determined to help you reach your goals for fitness and overall wellness.
Our Personal Training Clients
Our Trainers love to work with anyone who is looking to:
RESTORE  normal movement and capacity through safe, customised exercises.
TRANSFORM the overall functionality of their body and build resilience to future injury.
PERFORM  in their chosen sport or in daily life, with a focus on improving strength, power, flexibility, balance and stability.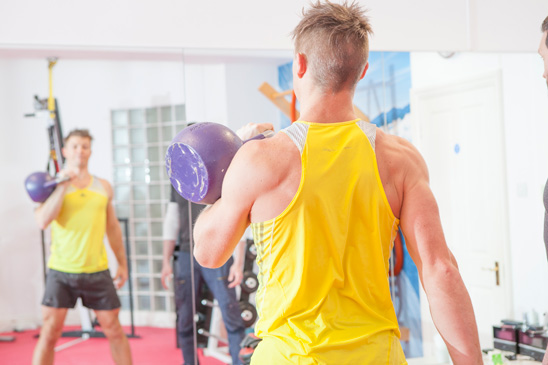 Our Approach
No two bodies are alike. The way we look at it, every client has a unique physical structure, fitness, medical history and set of goals and aspirations. There is no one-size-fits-all set of generic exercises, despite what many health clubs and less experienced trainers might promote.
Our approach starts with your baseline fitness and health status determined by a comprehensive personal assessment, often completed in concert with your in-house physiotherapist or osteopath. Together, we establish a clear and safe strategy that results in a solution that works best for you. We customise a program to your needs, incorporating vital components of technique and nutrition so you can develop an appropriate and desired fitness level that is sustainable to your lifestyle.
With facilities to inspire and a tireless commitment to identify the best emerging science, we adopt evidence-based trends such as metabolic conditioning. We then translate their value in boosting results and performance, as well as debunking myths of those less worthy, passing trends.
With an excellent foundation in place, you'll transform your body's functionality and move forward with confidence and delight in achieving your goals.
TESTIMONIAL
"I began working with Matt when I was training for my first Ironman in 2010. In our first session, Matt identified the reasons for my recurring knee and hip injuries. He then devised a training pro-gram designed to strengthen my core and flexibility. At 50+ this has clearly made me a better, stronger overall athlete.
I have continued to work with Matt over the years. Amazingly, I have been virtually injury free since then. Once Magda joined the Beyond Health team in 2012, I have also been training with her and am happy to report that her training sessions are very focused, demanding and enjoyable as well. The purpose continues to be on keeping my core muscles strong, which enables me to keep running, cycling, skiing or swimming in a biomechanically sound way, thereby minimising wear and tear on my joints and back. Hopefully this will keep me going for many years to come. Most of all however, Magda and Matt are genuinely fun to work with, keeping the training purpose-ful and tailored to my needs throughout the year."
Johannes
Ironman athlete