WOMEN'S HEALTH
At Beyond Health we appreciate the unique health concerns of women at various stages of life. We've developed a targeted set of services to help women successfully address these concerns in the context of their overall wellness.
Our Women's Health Physiotherapists have exceptional experience in women's health issues and are passionate about helping patients achieve the greatest balance of optimal physical, emotional and mental health.
Our Women's Health Clients
Ante Natal
Clients come to us before and during pregnancy for:
Advice and guidance about exercise during the different stages of pregnancy
The assessment and treatment of:

Lower back pain and pelvic girdle pain
Weakened pelvic floor muscles, which can lead to problems such as incontinence
Post Natal
After giving birth clients come to us for:
'Beyond the Bump':

Use of functional tests to investigate in detail the impact of pregnancy and labour on the abdominals, pelvic floor and pelvic stability muscles
Advice as to whether any specific treatment is required
Review of personal goals and formulation of a safe and progressive plan to achieve results as safely and quickly as possible

The assessment and treatment of:

Musculoskeletal or pelvic girdle pain
Pelvic floor dysfunction
Abdominal muscle separation incontinence
Pelvic organ prolapse
Gynaecological
Clients come to us for the assessment and treatment of:
Stress or urge incontinence
Pelvic organ prolapse
Sexual dysfunction
Post-surgical rehabilitation
These issues can be experienced by women of all ages; from adolescents to those going through or post menopause
Clients also come to our Women's Health physiotherapists to:

Relieve musculoskeletal pain such as lower back pain and pelvic girdle pain
Improve posture, core strength and flexibility
Recover from mastectomy
Our Approach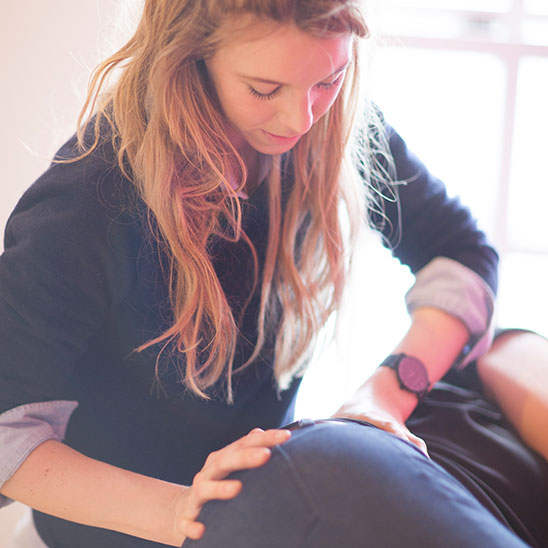 Every engagement begins with a private one-hour initial appointment with one of our Women's Health Specialist Physiotherapists. This meeting includes a detailed history, examination and formulation of a treatment plan, which may involve manual therapy techniques, acupuncture and specific exercises. A tailored moveBeyond programme may be recommended, as well as establishing a series of follow-up sessions.
Our Women's Health physiotherapists are available to speak to you in confidence should you have any issues you would like to discuss with them.
TESTIMONIAL
"My session with you [Clare Pacey] was, without a doubt, the most helpful, reassuring and informative hour that I have spent on myself since having my daughter 14 years ago. Thank you again, you're amazing!!! I'm so impressed with your knowledge and your pragmatic yet supportive manner. I can't thank you enough."
Polly
- suffering symptoms of pelvic organ prolapse since delivery of her daughter