Close
Enquiry
Please call us on 020 3848 9434 or complete the form below and we will get in touch with you.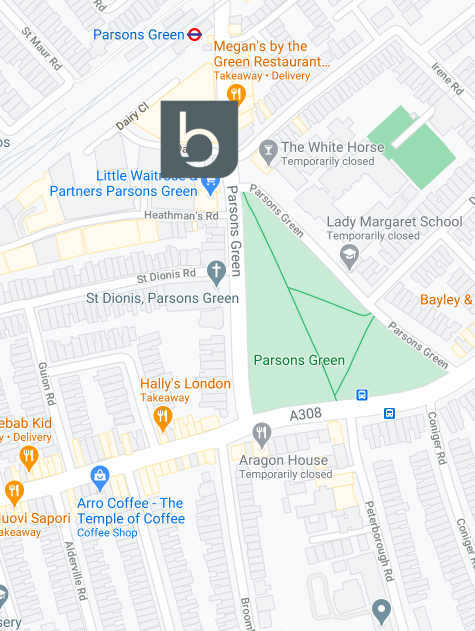 3rd Floor
Brigade House
8 Parsons Green
London
SW6 4TN
Marta Kinsella
During Marta's career as a physiotherapist in the private sector, she saw a great need for women's health postnatal care and trained in postnatal Pilates. Marta moved to London and continued to progress as a sports and rehab physio for women working in private clinics in Mayfair and Kensington. The number of patients who continued to come into the clinic presenting with pelvic pain, pelvic dysfunction and associated back pain increased. She knew that the muscles were all connected but needed more training in the pelvic health world to connect and treat the two and provide the right answers to her patients. Marta decided to transition to become a full-time pelvic health specialist and she teamed up with Maria Elliott – a pelvic health specialist in London.
For the last few years, Marta has undertaken a wealth of knowledge and has been trained by some of the leading women's health physios in the country such as Maria Elliott and Kate Walsh, alongside shadowing Holly Herman. Marta has also dedicated a vast amount of her time to learning and training from leading researcher and Women's health physio Taryn Hallam from Australia.
Marta's clinical caseload in London covers a broad spectrum of pelvic health conditions. She has a particular interest in pelvic floor dysfunction, sexual pelvic floor dysfunction and postnatal recovery for both amateur and athletes. She is experienced in treating pelvic floor dysfunctions including overactive bladder, prolapse, antenatal and postnatal problems, perineal tears, scar massage (tears and c-Section). She also treats women with endometriosis, pelvic, back, pelvic and coccyx pain during pregnancy.
Marta is also trained in treating more specialist problems such as sexual dysfunction, vulvodynia/vaginismus and sexual discomfort.
Marta is a firm believer in the benefits of holistic management. She believes it helps to treat the pelvis as a biopsychosocial model.
Marta uses her musculoskeletal background to assess the body both externally and internally for all pelvic health patients to help analyse the bigger picture.
Marta is an associate member of the Association of Pelvic Obstetric and Gynaecological Physiotherapist (POGP), a member of the Chartered Society of Physiotherapists (CSP) and is registered with the Health & Care Professionals Council (HCPC).