Close
Enquiry
Please call us on 020 3848 9434 or complete the form below and we will get in touch with you.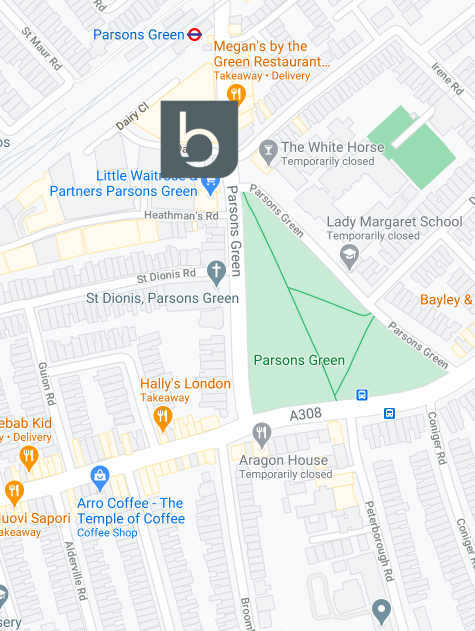 3rd Floor
Brigade House
8 Parsons Green
London
SW6 4TN
Class Timetable
During tier 5 all classes excluding our remote offering on a Tuesday are suspended. We are however offering an alternative offering at the same price point. Please get in touch should you like to understand more.
Please note you can only book classes on line if you have qualified for our class programs and have bee provided with a booking code. To understand more, please don't hesitate to get in touch! 
Pilates Studio
Time
Class Name
Additional Information

Monday
07:30 - 08:30
Clinical Pilates
with Faye Burge
09:30 - 10:30
Clinical Pilates Postnatal
with Adele Telenta
19:00-20:00
Clinical Pilates
with Adele Telenta

Tuesday
11:00 -12:00
remote Clinical Pilates
with Faye Burge
there is no charge for this class - please just let us know if you would like to attend! the class recording can be accessed for 7 days following
12:30-13:30
Clinical Pilates Postnatal
with Marta Kinsella

Wednesday
08:00 - 09:00
Clinical Pilates Postnatal
with Adele Telenta
19:00-20:00
Clinical Pilates
with Faye Burge

Thursday
12:00 - 13:00
Clinical Pilates
with Faye Burge

Friday
08:00 - 09:00
Clinical Pilates Postnatal
with Marta Kinsella
09:30 - 10:30
Clinical Pilates
with Adele Telenta
11:00 - 12:00
Clinical Pilates
with Faye Burge
12:30 - 13:30
Clinical Pilates Postnatal
with Marta Kinsella

Saturday
08:30 - 09:30
Clinical Pilates
practitioner varies week to week, please contact us to confirm
10:30 - 11:30
Clinical Pilates Postnatal
practitioner varies week to week, please contact us to confirm
Strength & Conditioning Studio
Time
Class Name
Additional Information

Monday
17:00 - 18:00
Clinical S&C
with Ollie Hobbs

Tuesday
07:30 - 08:30
Clinical S&C
with Ollie Hobbs
09:30 - 10:30
MB Post Natal Base
with Tessa Williams
12:00 - 13:00
Clinical S&C
with Ollie Hobbs
18:00 - 19:00
MB Post Natal Base
with Tessa Williams

Wednesday
18:00 - 19:00
Clinical S&C
with Alex Mason

Thursday
10:00 - 11:00
Clinical S&C
with Alex Mason
18:30 - 19:30
Clinical S&C
with Tessa Williams

Friday
07:30 - 08:30
Clinical S&C
with Alex Mason
13:30 - 14:30
MB Post Natal Base
with Tessa Williams

Saturday
08:00 - 09:00
Clinical S&C
practitioner varies week to week, please contact us to confirm
10:00 - 11:00
Clinical S&C
practitioner varies week to week, please contact us to confirm