Close
Enquiry
Please call us on 020 3848 9434 or complete the form below and we will get in touch with you.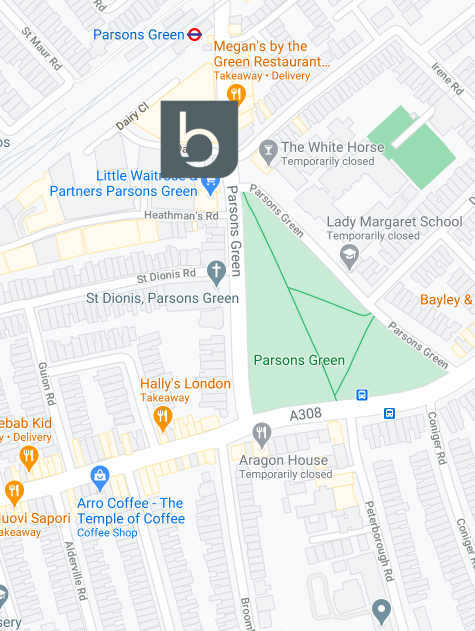 3rd Floor
Brigade House
8 Parsons Green
London
SW6 4TN
Class Timetable
Beyond Health's moveBeyond™ Clinical Pilates program is designed to provide you with strength and postural improvements to ensure your permanent rehabilitation from injury and the achievement of your long-term goals.
Please note you can only book classes online if you have qualified for our class programs and have been provided with a booking code. To understand more, please don't hesitate to get in touch. 
Pilates Studio
Time
Class Name
Additional Information

Monday
09:30 - 10:30
The LETO Method Stage I - Mother & Baby
with Marta Kinsella or Jo Gipson
in this class, we welcome you to bring your baby with you, providing they are less than 18 weeks old


Tuesday
9:30 - 10:30
The LETO Method Stage II
with Marta Kinsella
11:00 - 12:00
Clinical Pilates
with Vicky Aurell Badenas
12:30-13:30
The LETO Method Stage I
with Jo Gipson
17:00 - 18:00
LETO Pregnancy Pilates
with Jo Gipson
18:00 - 19:00
Clinical Pilates
with Faye Burge

Wednesday
9:30 - 10:30
The LETO Method Stage I - Mother & Baby
with Vicky Aurell Badenas
in this class, we welcome you to bring your baby with you, providing they are less than 18 weeks old
11:00 - 12:00
Clinical Pilates
with Faye Burge
12:30 - 13:30
The LETO Method Stage II
with Jo Gipson
18:30 - 19:30
LETO Clinical Pilates
with Marta Kinsella

Thursday
09:30 - 10:30
The LETO Method Stage I
with Jo Gipson
11:00 - 12:00
Clinical Pilates
with Vicky Aurell Badenas
17:00 - 18:00
Clinical Pilates
with Vicky Aurell Badenas

Friday
09:30 - 10:30
The LETO Method Stage III
with Marta Kinsella
11:00 - 12:00
Clinical Pilates
with Faye Burge

Saturday
08:30 - 09:30
The LETO Method Stage II
practitioner varies week to week, please contact us to confirm
09:30 - 10:30
The LETO Method Stage I
practitioner varies week to week, please contact us to confirm
11:00 - 12:00
Clinical Pilates
practitioner varies week to week, please contact us to confirm
Strength & Conditioning classes are scheduled in clinic, so we can pair clients as effectively as possible. If you would like to discuss with us, please get in touch.

For information regarding The LETO Method visit: https://beyond-health.co.uk/services/pelvic-health/leto-method/