PHYSIOTHERAPY
Our physiotherapists provide relief from pain and injury, and resolve problems for the long term so you can enjoy a strong and healthy life.
Clients come to Beyond Health Physiotherapy seeking to:
RESTORE normal function and relieve pain due to injury and surgery, excessive use, prolonged inactivity and lifestyle issues.
TRANSFORM the mechanical function of the body to support sustainable solutions for musculoskeletal health and resilience against future problems.
PERFORM at their best, by safely integrating fitness and other aspects of wellness into an ongoing programme for greater vitality.
Our collective years of experience and advanced training combined with our highly personalised, straight talking and compassionate approach has helped establish Beyond Health as one of London's leading and most trusted providers in the field.
We are not your average physiotherapists. We treat sport injuries, back pain, pre and post surgical clients and, we go beyond. We apply our profession's unique skills in mobility, biomechanical assessment, functional movement retraining, strength and conditioning and exercise prescription to design niche customised services. Our moveBeyond and runBeyond programmes, influenced by the latest emerging science backed research, are two such examples of services that fill an important gap in the wellness industry addressing the needs of both injured individuals and those seeking a return to activities they love with confidence and a reduced risk of injury.
The Way We Work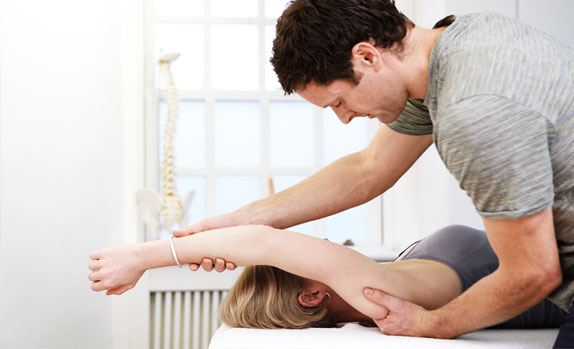 On your first visit, your physiotherapist will take a detailed history and listen to your goals. You will then be assessed so the physiotherapist can develop a working diagnosis. Together with your physiotherapist, you will formulate a treatment plan to help resolve your immediate issues and achieve your short and long term goals. Your customised treatment plan, key milestones and expected timeframes for recovery will be discussed in detail.
Depending on your injury or problem your physiotherapist may recommend various specialists. Our wider in house team include massage therapists, personal trainers and women's health specialists who are available to compliment the needs of each client. If and when required, our clients can be reassured by quick access to our enviable external network of respected consultant partners.
We know that not all journeys to recovery are straight forward – but our promise is that we will always be available to support, reassure and encourage you throughout each phase.

SaveSave
TESTIMONIAL
"Beyond Health are my go-to team…
…The key to success and what really sets them apart from other sport injury clinics, has been the way they took time to understand my passions and ambitions and built a bespoke programme of treatment that got me back training quickly and evolved over time as my needs changed. It was thanks to that personalised service that I've come to trust, and the great facilities with state of the art equipment that aids the rehabilitation process that I am here two years later…regularly running marathons again and feeling fitter than ever."
Neil
Marathon runner and endurance athlete in his late 40s following arthroscopic surgery for a labral hip tear