OSTEOPATHY
As well as relieving pain and promoting function and movement, osteopathic treatment aims to resolve the underlying causes of the problem and the resulting body compensations.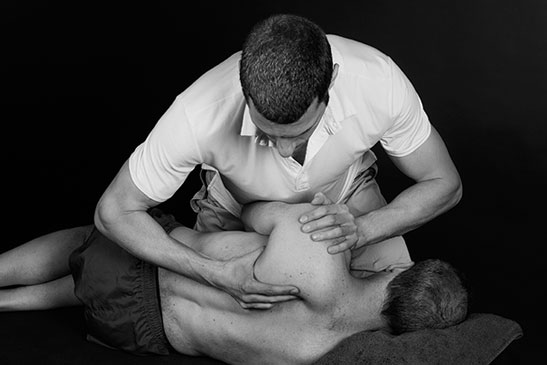 The principle of osteopathy is to view the person as a whole, to understand the link between the body's structural and functional integrity and its inherent ability to self-regulate and self-heal.
For example, if you had neck pain we would examine and treat your neck, but we would also treat restrictions and weaknesses in other areas of the body that are contributing to the problem. In other words, our osteopaths take the whole body into consideration.
Every treatment is comprehensive and tailored to you and your problem, as no two individuals are ever the same.
Our osteopaths are excellent at diagnosis and treating with their hands. They have a large repertoire of techniques, including joint manipulation and mobilisation, sports and remedial massage, visceral and cranial techniques and exercise rehabilitation. They are also up to date with the latest research and trends so they can provide you with the best treatment and advice. This breadth of approach allows a precise focus on each patient's unique needs.
On your first visit, the osteopath will take a detailed history of your complaint and listen to your objectives. You will then be assessed so that they can develop a working diagnosis and explain this to you. Then together, key milestones and expected timeframes for recovery will be discussed in detail and a personalised treatment plan devised to help resolve your immediate issues, as well as achieve your short and long term goals.
Depending on your injury or problem the osteopath may recommend other specialists. Our in-house team includes massage therapists, physiotherapists, a podiatrist, personal trainers and a women's health specialist. If required, our clients have prompt access to our extensive external network of respected consultant partners.
We know that not all journeys to recovery are straight forward – but our promise is that we will always be available to support,
reassure and encourage you throughout each phase.
SaveSave
SaveSave