RIDEBEYOND™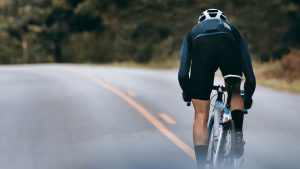 A riding position that works for your body will allow you to ride with maximum efficiency and ensure minimal risk of injury.
rideBeyond™ is Beyond Health's proprietary biomechanical cycling analysis service. We employ the most recent science and extensive practical experience to help you ride pain free and perform to your full potential.
Our approach puts your body at the forefront of the process. You are the dynamic component and therefore infinitely more adjustable than the bike you pedal! Expect there to be some small adjustments made to your bike but some big adjustments to your body.
The rideBeyond™ experience is ideal for anyone looking to:
RESTORE a pain free cycling routine by getting accurate diagnosis and treatment based on a biomechanical assessment.
TRANSFORM your riding position to reduce overall load and injury rate, enabling you to ride more efficiently and push beyond previous boundaries and limitations.
PERFORM better than ever before in your chosen cycling discipline or event.
We are body and movement specialists. If we believe a bike fit is also required, we are proud to collaborate with the specialists who have the technology, hardware and knowledge to achieve your best result: Cyclefit, VeloSport and Department of Endurance.
Take your riding to the next level and book your rideBeyond™ assessment with specialist physiotherapists Keith Hall or Steven Garvey today!