Close
Enquiry
Please call us on 020 3848 9434 or complete the form below and we will get in touch with you.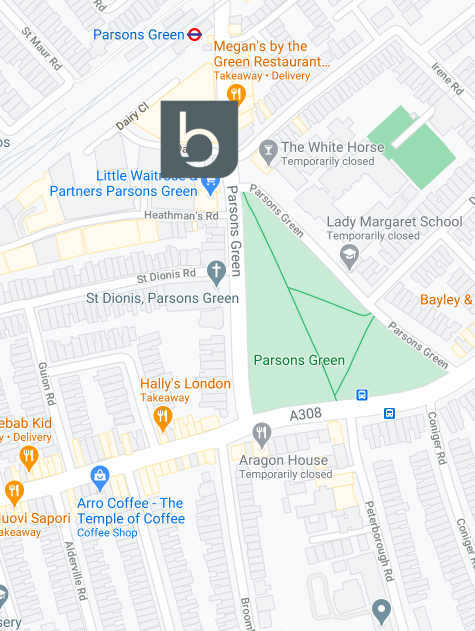 3rd Floor
Brigade House
8 Parsons Green
London
SW6 4TN
Continuing To Care Amidst COVID-19
During the COVID-19 pandemic, it is our intent to continue to serve our clients who need us, as long as it is safe and in line with the requirements of Public Health England to do so
Update 05/01/2021
We are pleased to confirm that Beyond Health will remain open during tier 5 lockdown.
We are committed to delivering exceptional care during these difficult times, as well as ensuring our clients aren't unnecessarily exposed to COVID-19. We look forward to caring from you online and from our new clinic on Floor 3, Brigade House, 8 Parsons Green, SW6 4TN. Our phone number has also been updated to 020 3848 9434.
Key Principles
We work within the legal, regulatory and professional frameworks that guide the safe management of patients, the safety of the wider public and everyone who works in the practice environment for which we are responsible.
We follow Public Health England (PHE) COVID-19 infection prevention and control (IPC) guidelines.
A full risk assessment of the working environment for which we are responsible has been undertaken and documented which demonstrates that all measures designed to mitigate risk and fulfil our legal and regulatory obligations are in place.
We provide and use appropriate personal protective equipment (PPE) and have systems and policies in place that govern its use.
We have a 'virtual first' approach where-by remote consultations remain standard practice during this period and we undertake per patient risk assessments to make a clinically reasoned decision for offering either a face-to-face or remote consultation for you and for each of your planned contacts. We document our rationale for these decisions.
We engage in discussions regarding the rationale for remote or face-to-face consultations with you. Face-to-face consultations only occur if both parties deem it necessary to proceed with face-to-face care. You are made aware of all current risks associated with this approach and we ask you provide consent in advance of your face-to-face consultation.
We demonstrate our duty of care as employers by ensuring all staff are trained and competent in the procedures necessary for the safeguarding of patients, employees and the general public during the COVID-19 pandemic.
Prior to attending your face-to-face appointment you will be sent important safety information, a copy of our COVID-19 Safeguarding & Operations Policy and a consent form.
If your feeling uncertain as to whether a face-to-face or online session is the right solution for you and your circumstances please reach out. One of our clinicians can discuss this with you.
How we can support your needs online at this time
During the pandemic we have continued to see many clients online. Our clients and our practitioners have been surprised at how effective these online sessions have been. We surveyed those who have used our online services and 62% reported that they would consider online appointments over face-to-face when the later became available again!
If you have a new injury we can:

assist with a diagnosis, which identifies all contributing factors
provide you with pain relief strategies and guidance on appropriate exercises to restore your movement as quickly and safely as possible

For ongoing injuries we can:

analyse and help you correct your movement patterns
optimise your home exercise program so as to ensure your recovery is not jeopardised during this time and you continue to build long-term resilience

We can build you a precise recovery and strength exercise program using app-based software
We can also assist with self-isolation exercise prescription to ensure you keep fit and free from injury during this time – so you can return to doing the activities you love once possible, with less risk of harm.
For those clients with private healthcare BUPA, BUPA Global, CIGNA, VITALITY, WPA, AXA and AVIVA have all agreed to cover remote appointments (providing there are no exclusionary clauses in any given policy).
In the meantime if you have any questions at all please don't hesitate to reach out to us at [email protected]. Stay safe, stay well & keep moving!
Joseph Lawrence – founder & MD