Close
Enquiry
Please call us on 020 3848 9434 or complete the form below and we will get in touch with you.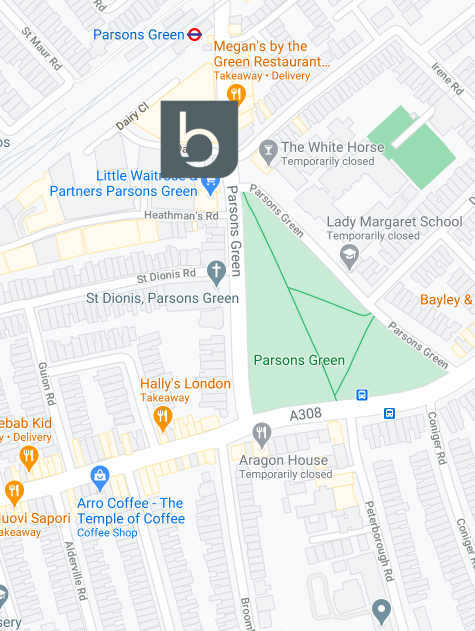 3rd Floor
Brigade House
8 Parsons Green
London
SW6 4TN
GOOD HABIT MASTERY
THE BEST CHANGES TO MAKE – AND HOW TO MAKE YOUR NEW GOOD HABITS STICK!
Hilary Davies, Nutritional Therapist, Beyond Health
Have you seen the cover of the latest well-known glossy food magazine? Stunning! A glorious pile of chocolate pancakes enveloped in a rich, dark and silken hot chocolate fudge sauce. The wording – "It's time to indulge!" and "Chocolate pancakes: probably the naughtiest recipe in the world."
I love food magazines and this particular edition is editorial genius. I can't wait to dive into the pages and see what else I can get stuck into when I've polished off the pancakes! But what about all those good intentions, the new year resolutions, last month's front cover's promise of 'Eat well, feel great" and trying to be healthier? All those new good habits that many of us are trying so hard to maintain?
Hmmm… well interestingly I did a little poll with some friends about their resolutions for their 'New Year of Health' and they pretty much all said:
"I have the same resolutions as last year, and the year before that! To be fitter, slimmer more organised and more tolerant; a more attentive friend and partner, the best dressed girl or guy in town and of course always with bags of energy, a beaming smile and an effortless air of confidence!"
I wonder how many of us have tried to achieve all, or some of this before??? Concrete research shows that 73 percent of New Years' resolutions don't stick.
So how do we make changes and discern what the best food and health habits are for us to develop? Then how do we make them a seamless part of our lives for our best long-term benefit AND have us feel that we are thriving rather than merely surviving??
Let's apply solid science, individuality and an understanding of the human nature and our needs. This after all probably gets us the results for our best health – long term.
Have a clear specific goal that we can measure the success of.
Having a specific measurable goal sharpens our focus. Have a think now about what areas you'd like to change or improve and that would make the biggest positive difference to your daily wellbeing. Imagine how it would feel to achieve that…to get really excited about it.
Here are some of the most common goals my clients have:
• To have great energy all day, every day
• To have a full and restful night's sleep every night, and to wake feeling refreshed
• To get to the bottom of why I feel so stressed and tired all the time and resolve it
• To have optimum focus and productivity all day, every day
• To be free of headaches'–(or other physical pain)
• To lose 6-8 kilograms whilst maintaining lean muscle
• To be free of bloating and digestive discomfort
• To have an even and balanced mood
• To establish my thyroid function
• To smash my 5 or 10k personal best
• To feel great in my jeans!
Choose two or three areas of focus and work with these consistently.
As human beings we just don't have the capacity to take on a huge amount of drastic change all at once. We can end up with nothing working at all. For lasting, positive change research has shown time again that if we embark on a small number of areas of change at a time we achieve greater and sustainable benefit.
Below are my top habits.
1. Plan your food
It doesn't matter how far in advance you plan but in my experience every 3-4 days works well. At the very least by the end of each day know what your three meals will be for the following day. Waking up in the morning with the feeling "I'm really going to try and be healthy today" rarely stays in place beyond 4pm for a lot of us!
2. Breakfast is King
Eating the best-balanced breakfast really does set up our day for peak performance, weight management and maximum energy. It can also significantly help us in making the best food choices for the rest of the day. If you've planned your breakfast you will definitely be more likely to eat it.
3. To snack or not to snack
Adults shouldn't need to snack at all. In fact going without snacks entirely is one of the most effective weight loss strategies. Most people can manage this well for the morning but if you're still feeling the 4pm slump then it can be tricky to get by on fresh air. So have a back-up plan of a palmful of nuts or seeds and an apple. Don't make a routine of it; if it's tricky without, a closer look at the balance of your meals could significantly help. Including protein at breakfast and enough protein and vegetables or salad at lunch would be the first thing to consider.
4. Treats?
Absolutely! Having a reward system is a natural part of human nature. So treat yourself once or twice a week, but do it with grace and style. Don't waste your treat on chocolate or cake (or those chocolate pancakes!). Have a delicious relaxing meal with your favourite people instead.
Any of you who are familiar with the excellent metabolic balance® programme will be very aware of the importance of the 'treat meal'.
There's another very good reason for having a treat from time to time. It really doesn't mean you've fallen off the wagon or ' blown it so that's it'. It means you are human and simply being able to consciously expand the enjoyment, fun and occasion of your food whilst keeping your main choices clear and structured.
I really hope this helps with creating a renewed focus for us all achieving our absolute best of health – every day.  After all the year lasts a lot longer than just January.  Enjoy your food.  And maybe the occasional pancake!
If you'd like to have a chat with Hilary about really achieving those goals through nutrition advice or coaching please contact Hilary at [email protected] or call the front desk on 020 7610 7070. You may also read more about Hilary and the Beyond Health team on the About Us page on the website.